Many couples come into therapy and say that they feel disconnected from their partner. They say they don't feel heard, understood, or valued. They often feel like their partner is always preoccupied with work, the kids, life transitions, or other obligations, and they are left feeling alone and unimportant. If this sounds familiar, you are not alone. It is very common for couples to feel this way at some point in their relationship. The good news is, there are things you can do to change this pattern and build emotional intimacy in your relationship.

What Is Emotional Intimacy?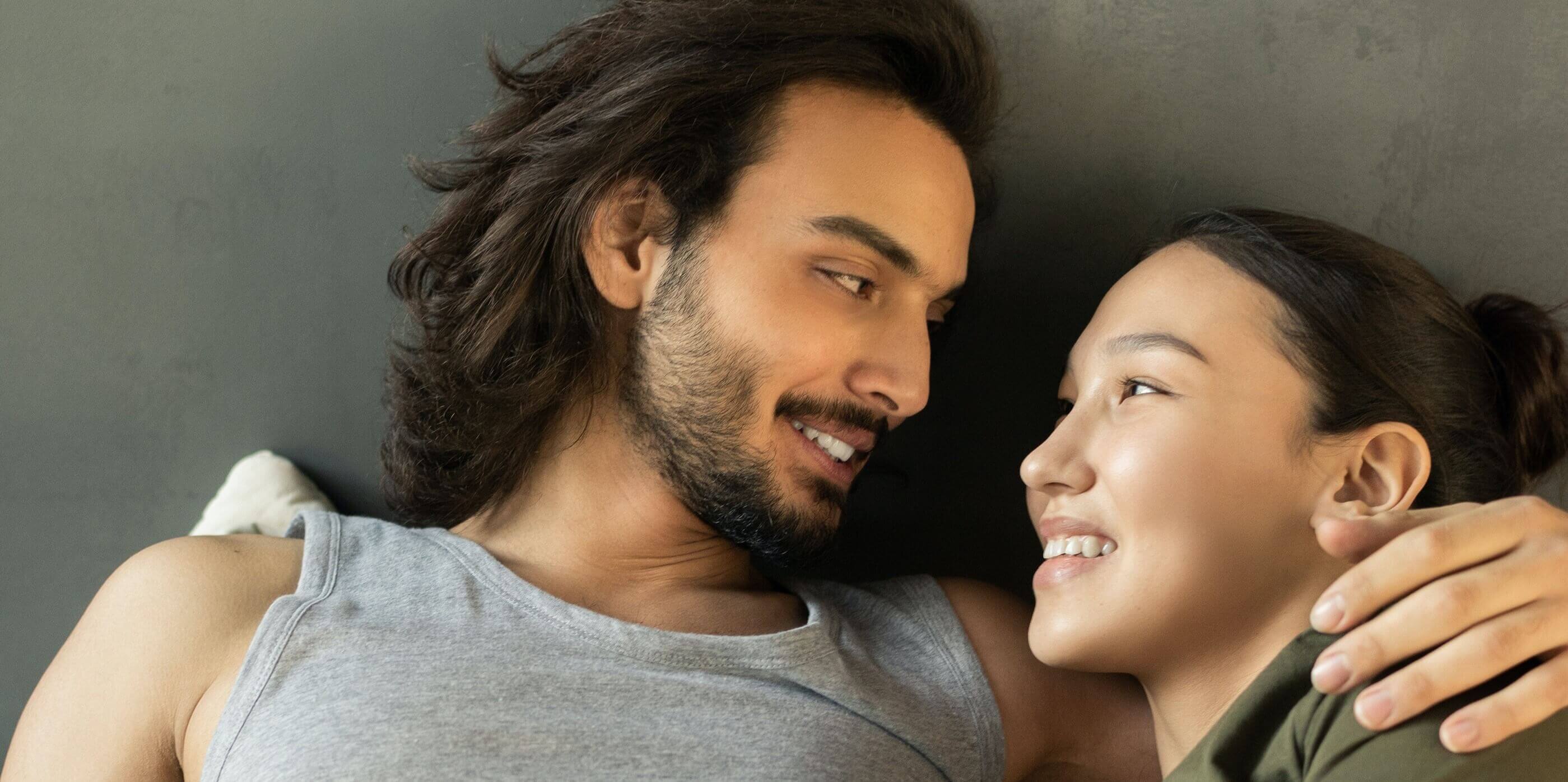 Emotional intimacy is a close, intimate relationship where both partners share their innermost thoughts and feelings with each other without feeling judged or misunderstood. It's about feeling like you can be yourself around them, flaws and all. And it's about having a strong emotional connection that can weather any storm.
This level of intimacy takes time and effort to develop - of course - but it can be incredibly rewarding for both partners. In an emotionally intimate relationship, both partners feel safe being vulnerable with each other and trust each other to not take advantage of that vulnerability.
However, developing emotional intimacy can be difficult to build. It requires both partners to open up about their thoughts and feelings, which can be scary. Trust is also essential for emotional intimacy, so if there has been any betrayal in the relationship, that will need to be addressed before emotional intimacy can begin to develop.

Why Is Emotional Intimacy Important?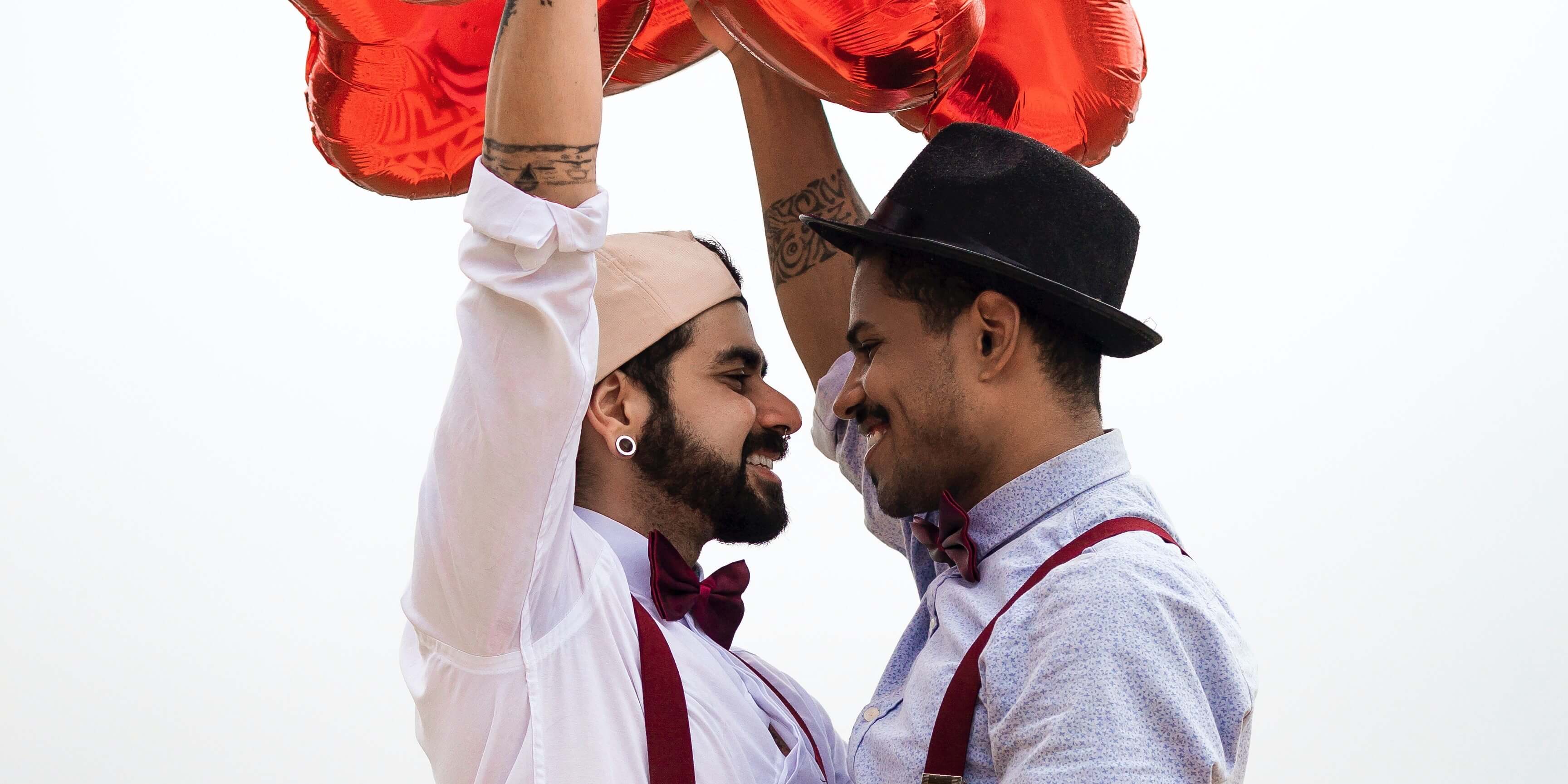 Emotional intimacy is important for a number of reasons.
1. It Strengthens The Bond Between You And Your Partner
We all crave intimacy in our relationships. We all want to feel like we are seen, heard, and understood. And while physical intimacy is an important part of any relationship, emotional intimacy plays an even more important role in creating a deep, lasting connection.
When we allow ourselves to be emotionally intimate with our partners, we open up the door to deeper levels of connection. We're no longer just sharing surface-level details about our lives; we're sharing the things that make us who we are. And when we do that, we create an environment in which trust can flourish.
This level of trust and understanding is essential in healthy relationships. It allows you to be open and honest with each other about your wants, needs, and feelings. And it also helps to build a stronger foundation for weathering the tough times that are inevitable in any long-term relationship.
2. It Improves Communication
Emotional intimacy plays a vital role in healthy relationships because it forms the foundation of trust, respect, and communication - all crucial components of a healthy partnership. Without emotional intimacy, partners may struggle to express their needs or feel understood by one another. This can lead to conflict, resentment, and eventually breakups.
Conversely, couples who have a strong emotional connection often find that they're more able to weather difficult times together. They're better equipped to communicate openly and work through disagreements because they trust that their partner has their best interests at heart.
Without emotional intimacy, communication between partners can deteriorate into a superficial exchange of ideas and opinions. After all, how can we truly connect with someone if we're not sharing our authentic selves? When we open up to our partners and let them see our vulnerability, we're building a strong foundation of communication that can weather any storm.
3. It Enhances Physical Intimacy
Too often, we think of physical and emotional intimacy as mutually exclusive. We think that we can only have one or the other, but not both. But the truth is, they are very much intertwined. One cannot exist without the other. There is a give-and-take dynamic at play here. When we are emotionally intimate with our partner, it enhances our physical intimacy and vice versa.
Think about it this way: when we feel emotionally safe with someone, we are more likely to let them see us at our most vulnerable. We are more likely to be open to sharing our feelings, thoughts, and desires with them. And when we feel that level of trust and safety, it allows us to be more present in the moment and fully engage in the physical human experience.
Conversely, when we have a strong physical connection with someone, it strengthens the emotional bond that we share with them. Touch releases oxytocin in the brain, which is sometimes referred to as the "cuddle hormone" because it promotes bonding and attachment. Oxytocin is also associated with increased levels of communication and empathy. So not only does physically intimate contact make us feel good on a chemical level, but it also encourages us to be more open and communicative with our partner, which further strengthens the emotional bond between us.
Simply put, emotional intimacy makes relationships stronger, happier, and more resilient.

How To Build Emotional Intimacy
1. Talk About Your Day-To-Day Lives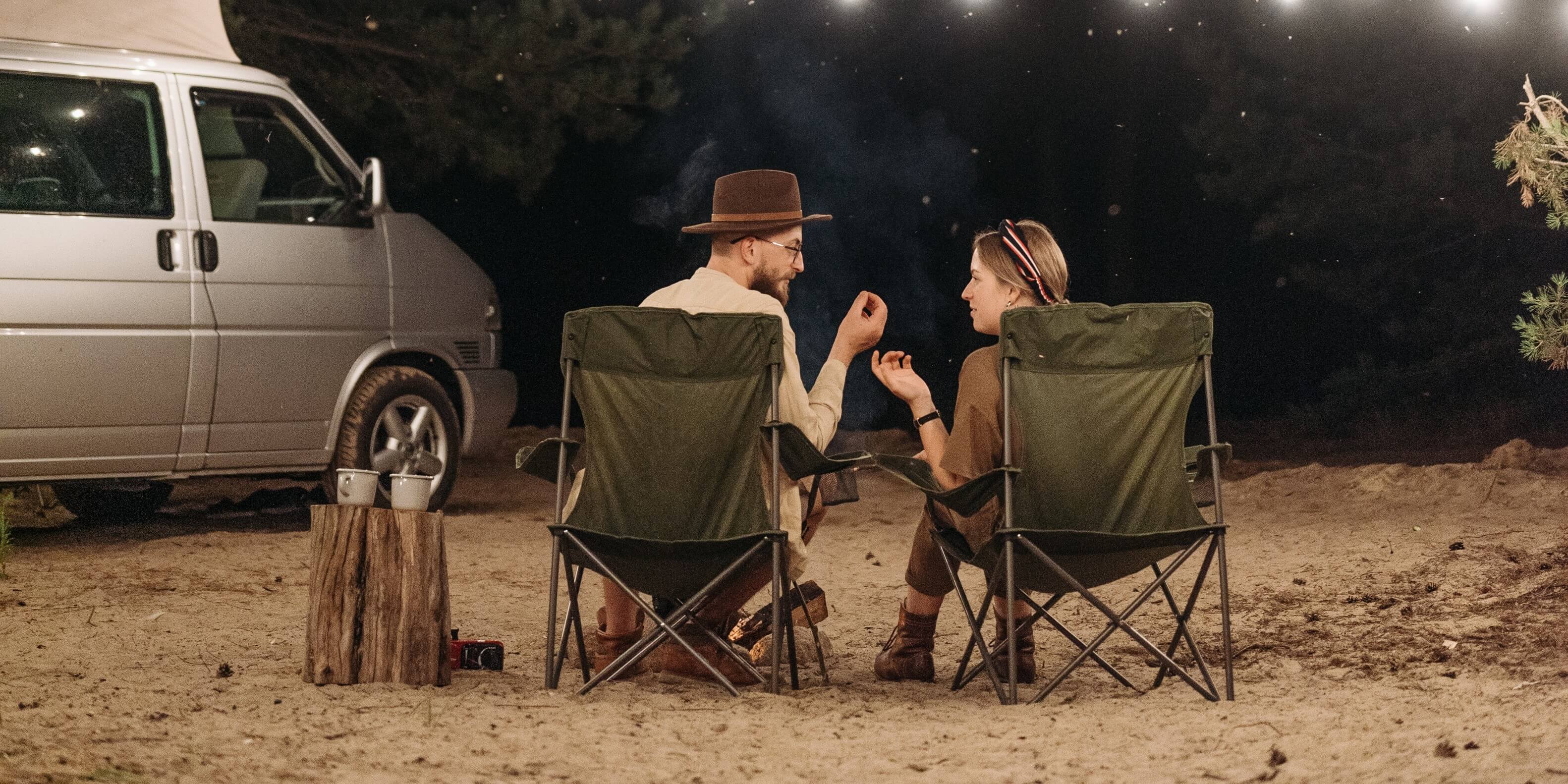 In today's fast-paced world, it can be easy to get caught up in the hustle and bustle of everyday life and forget to take the time to connect with your partner on a deeper level. But studies have shown that making an effort to have regular conversations about your day-to-day lives can help build emotional intimacy, which is essential for a healthy relationship.
This includes both the good and the bad. Share your triumphs and accomplishments with each other and confide in each other when you're feeling low. When you share the details of your day - what made you happy, what stressed you out, what made you laugh - you are giving your partner a window into your inner world. These conversations may seem small or trivial, but they can actually be quite powerful in helping you connect on a deeper level.
Couples who make an effort to connect with each other on a daily basis are more likely to report higher levels of relationship satisfaction and intimacy than those who don't. So if you're looking to improve your relationship and build emotional intimacy with your partner, start by carving out time each day to talk with your partner about what's going on in your life.
2. Break Out Of Your Day-To-Day Routine
We all get into ruts from time to time. It's easy to fall into a comfortable routine with your partner and let the spice of your relationship fizzle out. But did you know that breaking out of your everyday routine can actually help build emotional intimacy? It's true! When you break out of your comfort zone together, it can help you feel closer to your partner and deepen the bond between you. Plus, it's a great way to keep things fresh and exciting in your relationship.
When you're in a long-term relationship, it's only natural to fall into a bit of a routine. You know what your partner likes, and they know what you like. So, you stick to the same old patterns day in and day out. There's nothing wrong with familiarity and comfort - up to a point. But when routine starts to take over, it can lead to boredom, resentment, and even feeling emotionally disconnected from your partner.
If you feel like you're in a rut, it might be time to break out of your comfort zone and try something new. Here are a few ideas:
Plan A Weekend Getaway
Even if it's just for one night! Sometimes, all it takes is getting out of the house and spending some quality time together in a new place to jumpstart those feelings of intimacy. And there's no need to go far or spend a lot of money. A change of scenery is all it takes to refresh your relationship.
Take Up A New Hobby Together
Learning something new together is a great way to build emotional intimacy. It gives you both a chance to bond over something new and also provides an opportunity for some healthy competition! Trying something new also helps keeps things fresh and exciting in your relationship so you don't start taking each other for granted.
Create Some Couple's Goals
Working towards a common goal is another great way to build intimacy in your relationship. It gives you both something to focus on together and feel proud of as you accomplish each milestone along the way. Plus, setting goals gives you something to look forward to as a couple instead of just letting things stay the same day after day.
If you're looking for ways to build emotional intimacy in your relationship, breaking out of your routine is a great place to start! Something as simple as planning a weekend getaway or taking up a new hobby together can make all the difference. So why not give it a try? You may be surprised at how much closer you feel to your partner as a result!
3. Be Honest About Your Feelings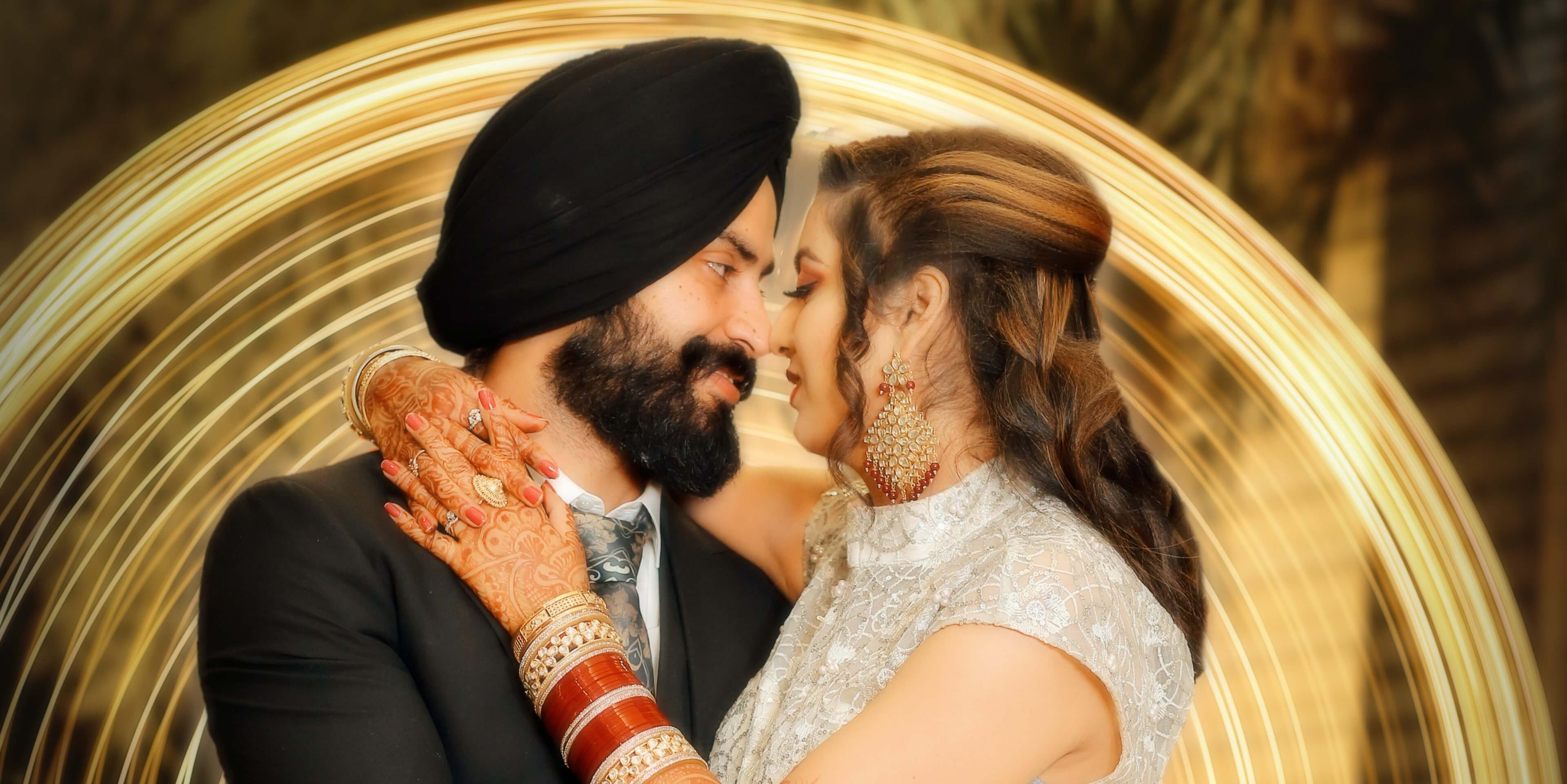 When it comes to our romantic relationships, we often think that we should be careful about what we say and how we say it. We don't want to hurt our partner's feelings or make them feel uncomfortable. And while it's certainly important to be considerate of our partner's feelings, there is power in honesty. Being honest about our feelings - even when they're difficult to share - can help build emotional intimacy in our relationships.
The first step in being honest about our feelings is understanding what we're feeling. This can be difficult, especially if we're not used to identifying and expressing our emotions. However, it's important to take the time to check in with ourselves and figure out what we're feeling. Once we've done that, we can start to share those feelings with our partner.
It's okay to be vulnerable with your partner. In fact, it's an important part of building a strong, emotional connection with them. When we're open and honest about our feelings, we're showing our partner that we trust them enough to let them see us at our most vulnerable. This vulnerability can be scary, but it can also lead to a more intimate and connected relationship.
Building emotional intimacy in our relationships is important work. It takes time, effort, and vulnerability. But it is so worth it. When we're honest about our feelings with our partner, we're building trust, connection, and a deeper level of intimacy. So go ahead and express those emotions - your relationship will be all the stronger for it.
4. Be Present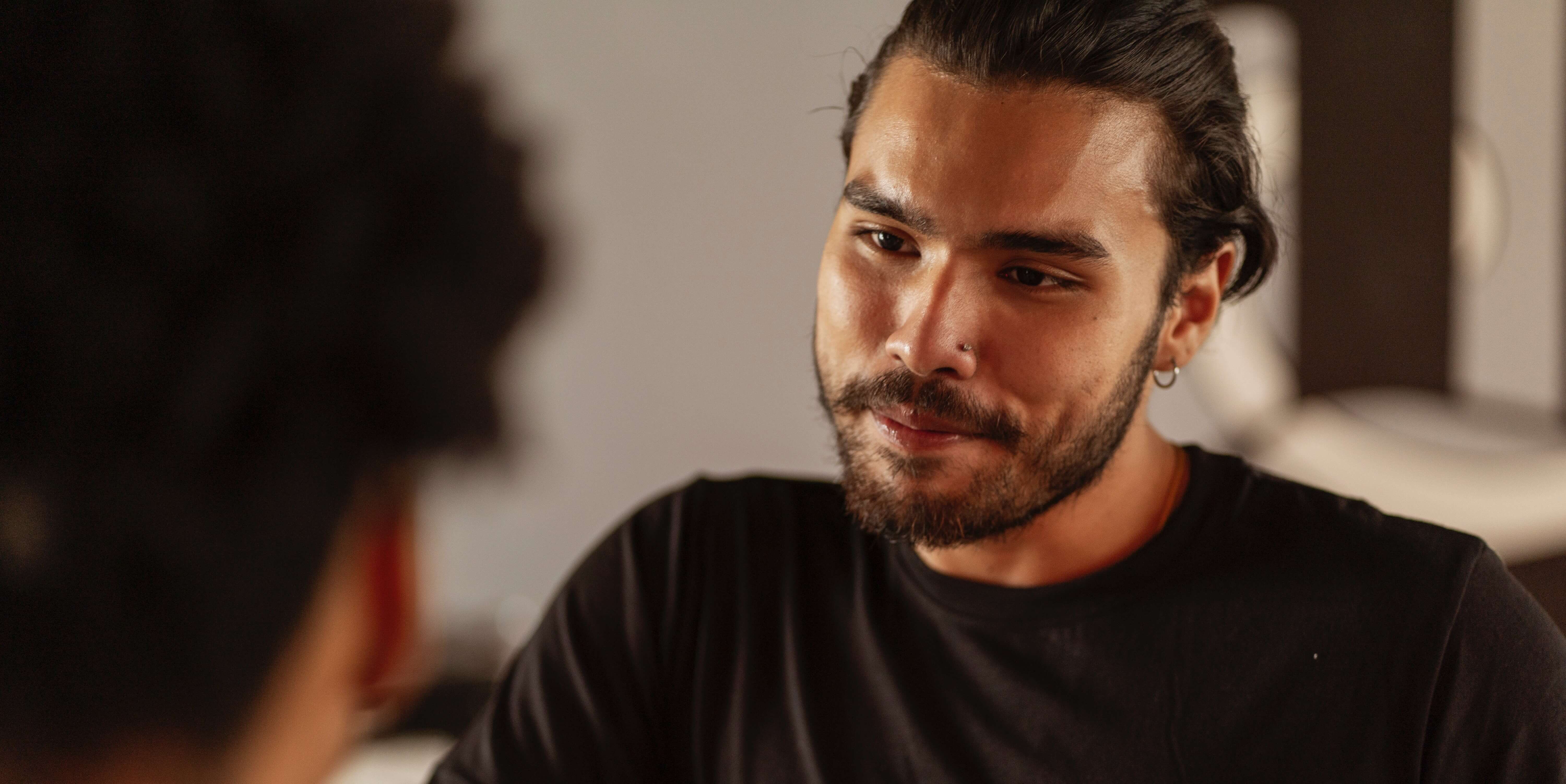 In today's fast-paced world, it's easy to get lost in our own thoughts and become disconnected from those around us. We might be physically present with our partner, but we're not really present with them. We're thinking about what we need to do tomorrow or rehashing a fight from last week, or worrying about something that hasn't even happened yet. But what if we could learn to be more present with our loved ones? To really be there with them, in the moment? It turns out, being present can have a profound impact on our relationships.
When we're truly present with someone, we're fully engaged with them. We're listening to them, not just waiting for our turn to speak. We're making eye contact and respecting their personal space. We're giving them our undivided attention. And when we do this, it cultivates intimacy and closeness.
Think about the last time you were really able to be present with your partner. Maybe it was during a special moment, like watching the sunset together or sharing a good laugh. Or maybe it was during a difficult conversation when you were able to deeply listen to what they were saying and feel empathy for their situation. Either way, being present creates opportunities for a deeper connection.
Of course, being present all the time is impossible (and probably not even desirable). There will always be times when we need to multitask or focus on something else. But if we can learn to be more present with our loved ones on a regular basis, we can build emotional intimacy and strengthen our relationships.
The next time you're with your partner, see if you can put everything else out of your mind and really be there with them. Listen to what they're saying and try to understand their perspective. Make eye contact and let them know that they have your full attention. It might feel weird at first, but give it a try! You might just find that being more present can help you build a stronger, more intimate relationship with the people you love.
5. Seek Out Couples Therapy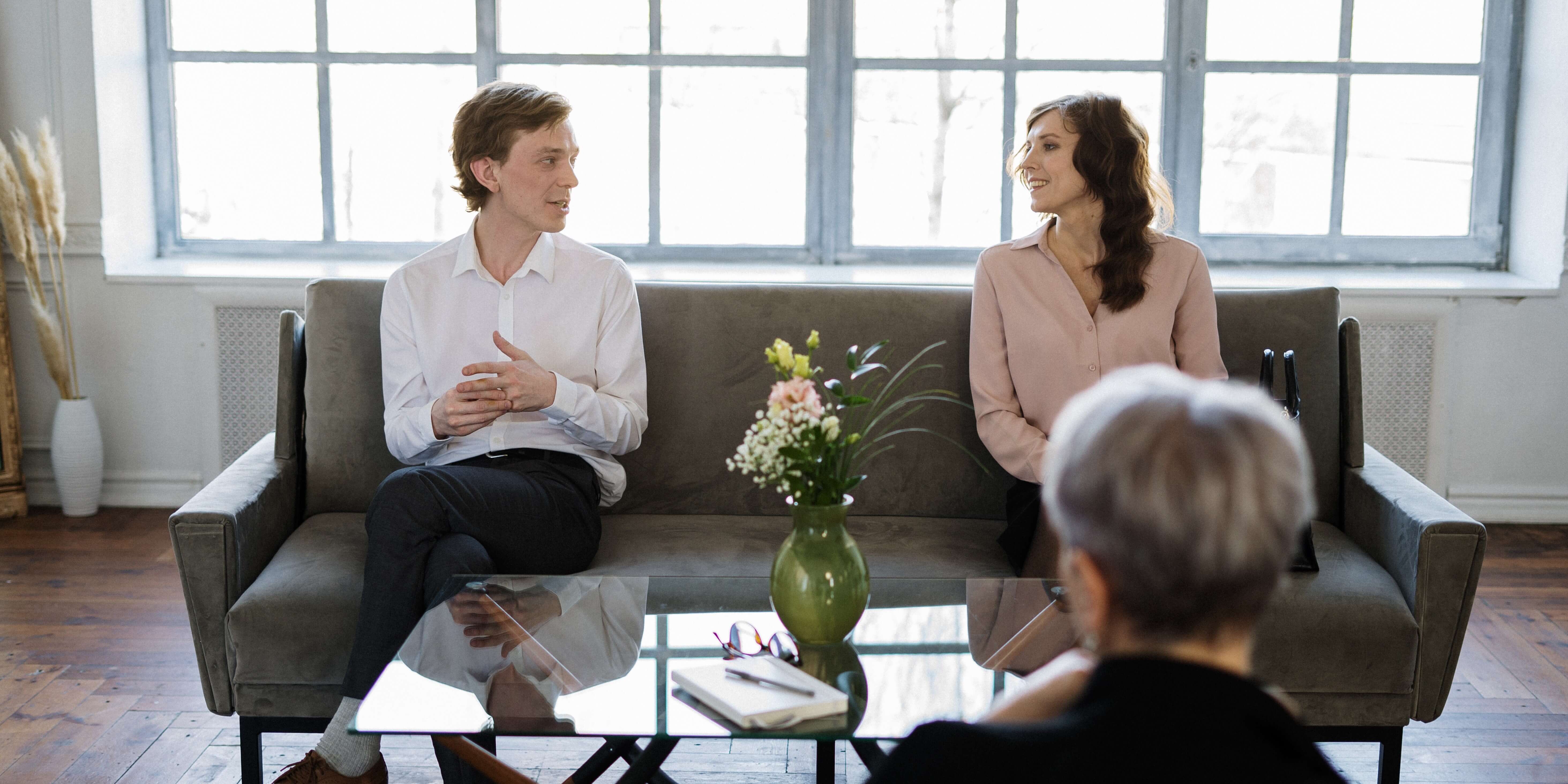 For many couples, the mere thought of going to couples therapy can feel like a last resort. Why air your dirty laundry in front of a complete stranger when you can just work through your relationship issues on your own, right? Well, as it turns out, couples therapy can be an incredibly effective way to build emotional intimacy and improve communication in your relationship. Here's a closer look at how it works:
The Benefits Of Couples Therapy
Couples therapy provides a safe space for you and your partner to openly discuss the issues in your relationship that are causing distress and tension. It also gives you the opportunity to learn new communication skills and strategies to resolve conflict in a healthy way. As you begin to understand each other's perspectives better and learn how to express yourselves more effectively, you'll likely find that you're more emotionally intimate with each other than ever before. Plus, couples therapy can help you prevent future problems by teaching you how to identify and deal with potential stressors before they have a chance to do any damage.
How Couples Therapy Works
Couples therapy typically involves meeting with a couples therapist or couples counselor on a weekly basis for 50-minute sessions. During each session, you and your partner will have the chance to share your thoughts and feelings about the issues in your relationship. Your couples therapist will then offer guidance and feedback as you work together to resolve those issues. In some cases, your couples therapist may also meet with you individually to get a better sense of each person's perspective.
Is Couples Therapy Right For You?
If you're struggling with communication, emotional intimacy, or feeling disconnected from your partner, couples therapy may be right for you. It's also a good option if you're dealing with a major life event, such as the birth of a child or the loss of a job, that is putting strain on your relationship. If you're not sure whether couples therapy is right for you, consider talking it over with your partner or scheduling an initial consultation with a couples therapist to explore your options.
What Is Emotionally Focused Therapy (EFT)?
In short, Emotionally Focused Therapy (EFT) is a type of therapy that focuses on emotions and emotional experiences. EFT is based on the belief that our emotions are valid and important experiences that deserve to be respected and addressed. This type of therapy strives to create a safe, non-judgmental space for couples to explore their emotions and emotional experiences. In order to create this safe space, EFT therapists use a variety of techniques, such as active listening, reflection, and validation.
Another goal of Emotionally Focused Therapy is to help couples move from a state of negative communication and conflict to a state of positive connection and intimacy. In order to do this, EFT therapists focus on helping couples build emotional connections with one another. This is done through building trust, developing empathy, and learning how to effectively communicate with one another.
Couples Therapy vs. Couples Counseling
Whether you're considering going to couples counseling or therapy, you might be wondering what the difference is between the two. While both types of treatment can be beneficial for couples, there are some key distinctions that you should be aware of.
The main difference between couples counseling and therapy is that couples counseling is typically shorter-term and focuses on problem-solving, while therapy is more long-term and aims to address underlying issues.
Couples counseling generally lasts 6-8 sessions, although this can vary depending on the therapeutic relationship and the couple's needs. The goal of couples counseling is to help couples identify patterns of negative behavior and develop healthy coping skills to deal with conflict.
In contrast, therapy sessions are usually weekly or biweekly, and may last for several months or even years. The focus of therapy is often on personal growth and helping individuals learn more about themselves. However, given that relationships are complex systems, there will certainly be some overlap between the goals of therapy and couples counseling.
Here are some other key differences between couples therapy and counseling:
Couples therapy is usually conducted by a licensed therapist, while counseling can be conducted by either a licensed therapist or a licensed mental health counselor.

Therapy tends to be more expensive than counseling since therapists have more training and experience.

Therapy sessions are typically longer than counseling sessions (60-90 minutes vs. 30-60 minutes).

Therapy generally requires more commitment than counseling since it's a longer-term process.

Therapists may use different techniques than counselors, such as role-playing or shadow work.
That said, there's no hard-and-fast rule about which one you should choose; ultimately, it's up to you and your partner to decide which route makes the most sense for your specific situation.
Couples therapy, couples counseling, relationship therapy, premarital counseling, or marriage counseling can be extremely effective ways to build emotional intimacy and improve communication in your relationship. It provides a safe space for you and your partner to openly discuss the issues in your relationship and learn new effective communication skills. So, if you're struggling with communication, emotional intimacy, or feeling disconnected from your partner, couples therapy may be right for you.

Conclusion
Building emotional intimacy with your partner takes effort and intentionality, but it's so worth it. When you have that deep level of connection, you'll feel supported, loved, and understood in a way that nothing else can rival. So take the time to nurture your emotional intimacy and watch your relationship blossom as a result!

Con Carino Therapy - Couples Therapy Seattle, WA
The licensed marriage and family therapists at Con Carino Therapy (couple therapy private practice in Seattle, WA) have a special focus on working with couples that feel their relationships lack trust and intimacy.
If you want to build a stronger foundation of trust and intimacy, we're committed to helping you make that a reality. We will meet you where you are with compassion, kindness, and curiosity, and we will also present perspectives that will challenge you and stretch you. This is an opportunity for growth, and we'd love to be part of your journey!
Final Note
Our marriage counselors and marriage and family therapist associate (LMFTA) in Washington state also offer couples counseling services, online therapy, individual therapy, family therapy, and group therapy to young adults and adult individuals. We look forward to hearing from you soon.