When it comes to relationships, we all want to feel loved, valued, and understood. We want to feel like our partner "gets" us. But sometimes, life gets in the way. Stress from work, kids, life transitions or other outside sources can put a strain on even the strongest of relationships. When this happens, it can be difficult to effectively communicate with our partner. That's where emotionally-focused therapy (EFT) comes in.

What Is Emotionally-Focused Therapy (EFT)?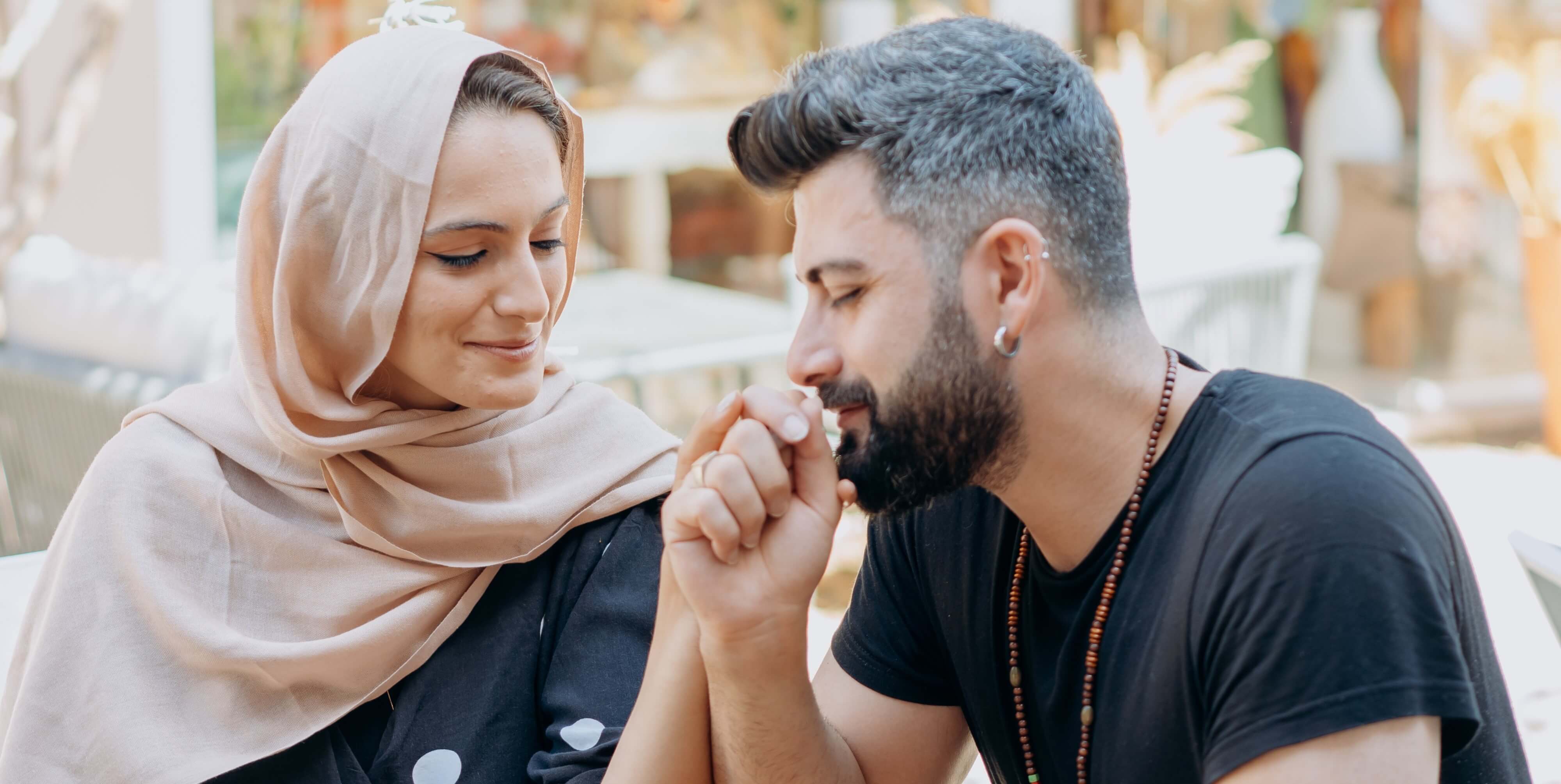 Emotionally-focused therapy, or EFT, is a type of relationship therapy that is designed specifically to help couples improve their relationship by increasing emotional intimacy and connection. This is achieved through helping couples identify and understand the emotions that are driving their behavior, as well as learning how to better communicate with each other and resolve conflict in a constructive and healthy way.
The goal of EFT is to help couples improve their relationship by strengthening the bond between them and building greater trust and intimacy. Through various exercises and discussions, EFT therapists help couples uncover old patterns or negative beliefs that may be hindering their progress.
Some of the key concepts underlying EFT include the idea that conflict arises from emotions that have become stuck or frozen; that emotions can drive behaviors in a way that we are not consciously aware of; and that what we do in our relationships is largely driven by our early attachment experiences. Overall, it is believed that when couples learn how to better understand and manage their emotions, they will be much more likely to maintain a strong bond with one another over time.

How Does Emotionally-Focused Therapy (EFT) Work?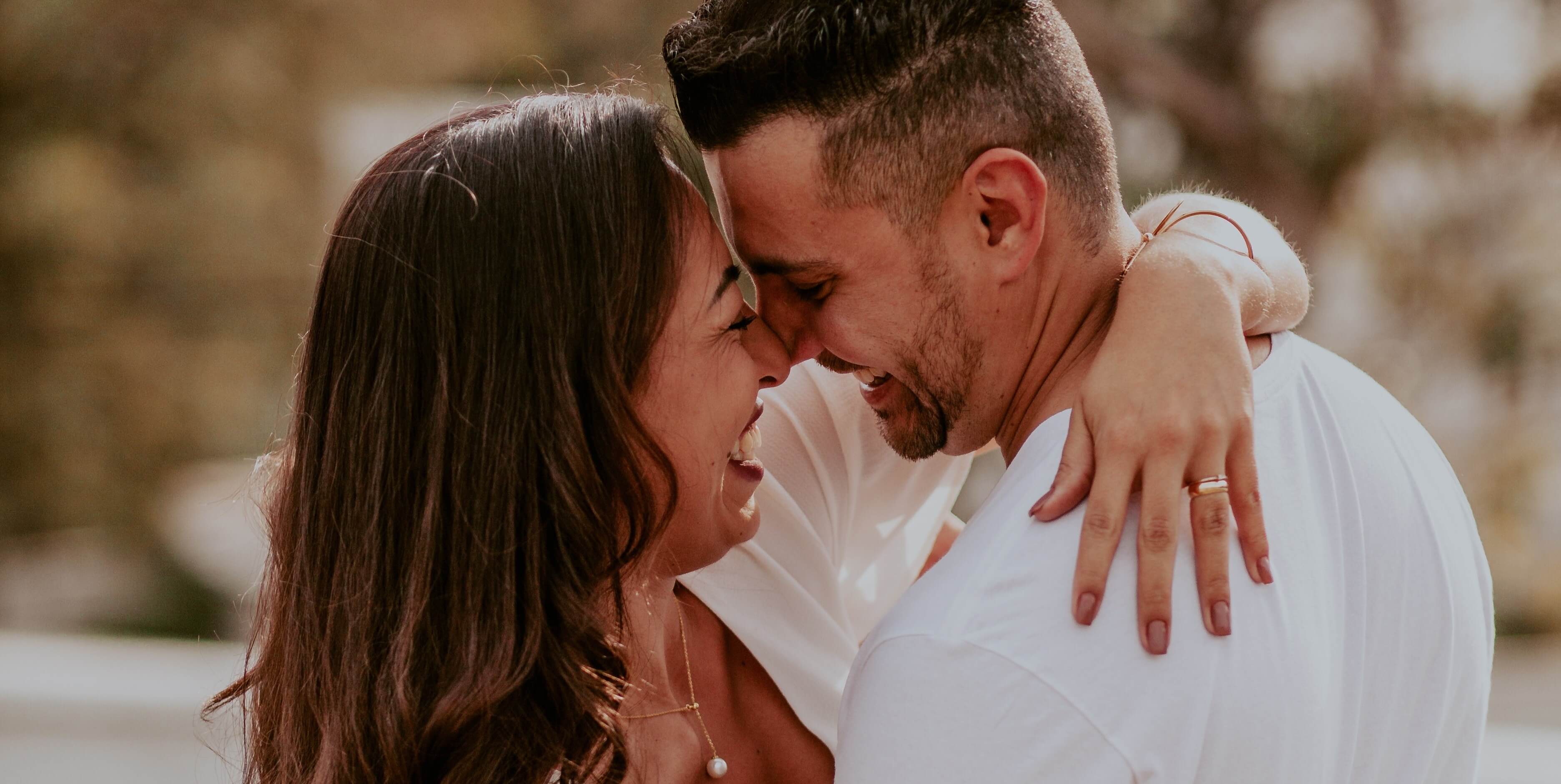 In emotionally-focused therapy, the therapist works with couples to help them identify and understand the negative patterns of interaction that are causing problems in their relationship. These patterns typically arise from unmet emotional needs, such as a need for validation or affection.
Once these patterns have been identified, the therapist will work with the couple to learn new ways of communicating their needs to each other more effectively. This involves building trust, setting healthy boundaries, and exploring different emotional states together in a safe and supportive environment.
Over time, as partners become more attuned to each other's needs and emotions, they develop a deeper sense of intimacy and connection that helps them weather difficult challenges in their relationship together. This ultimately leads to greater closeness, happiness, and fulfillment within the relationship over time.
What Are The 3 Stages Of Emotionally-Focused Therapy (EFT)?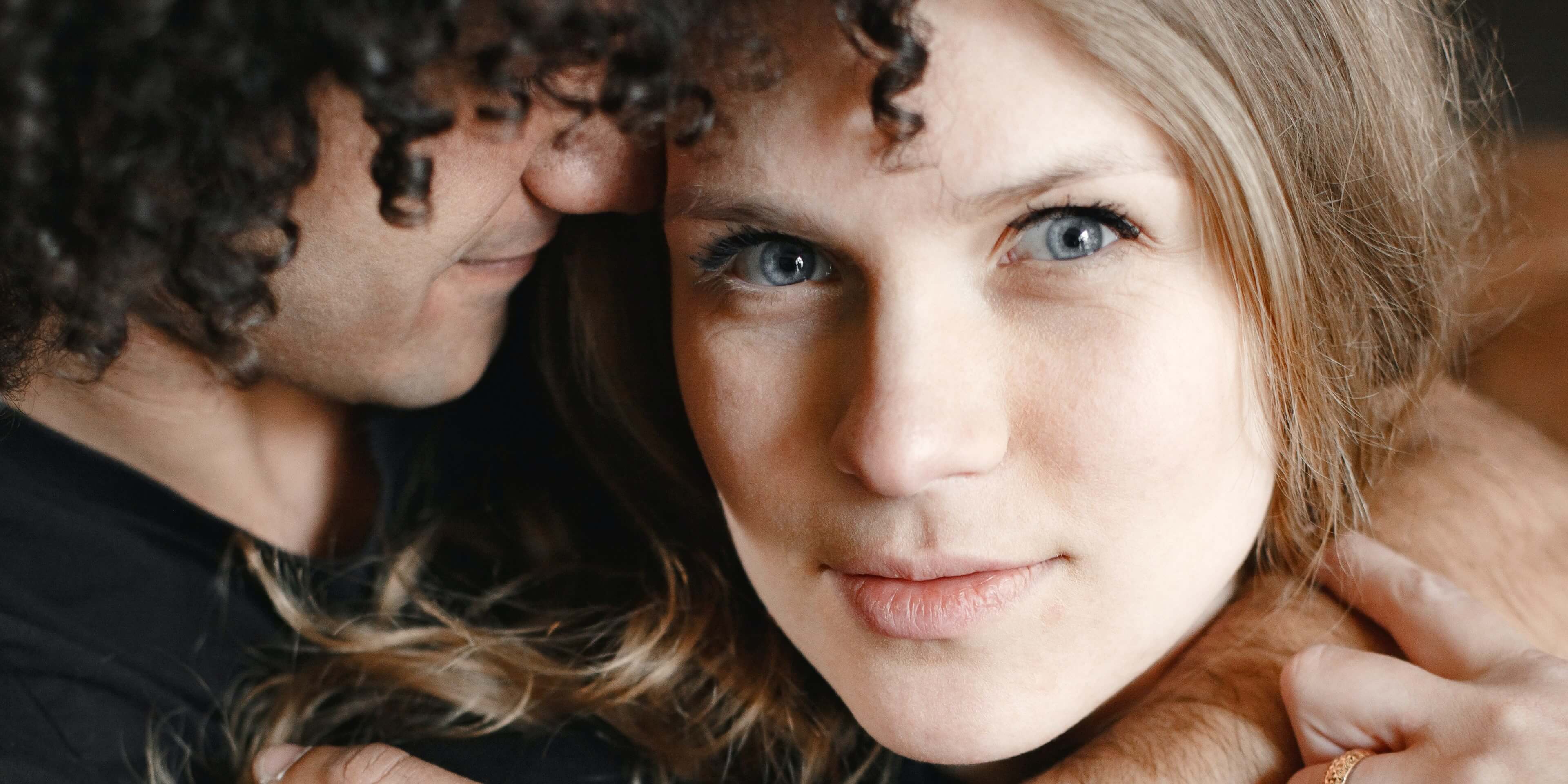 First Stage
The first stage of EFT centers around identifying what is causing distress or conflict in a relationship. This can include things like disagreements over parenting styles or finances, struggles with intimacy or intimacy problems, difficulties communicating effectively, or even psychological conditions like depression or anxiety that manifest in unhealthy ways in a relationship.
During this stage, the therapist will work to help each partner in the relationship understand what emotions are driving their behaviors and how these emotions may be affecting their partner's responses. For example, if one partner feels neglected or unloved by the other partner, they may lash out at them as a way of expressing those feelings. Through couples therapy, couples counseling, premarital counseling, or marriage counseling, they can begin to explore these feelings and learn more effective ways of communicating with their partner.
Second Stage
The second stage of EFT involves exploring the underlying emotions that are driving destructive behaviors in the relationship. This often involves learning about different attachment styles and developing an understanding of how childhood experiences may have shaped those attachment styles. For example, if someone experienced neglectful or abusive parenting during childhood, they may have developed an anxious attachment style that makes it harder for them to trust others or feel comfortable being vulnerable with other people.
Third Stage
Finally, the third stage of EFT focuses on repairing any damage caused by negative patterns in communication within the relationship. This usually involves working through past hurts together and learning new ways of communicating effectively with one another so that both partners feel heard and understood by the other person. Through this collaborative process, partners can develop a deeper sense of trust and intimacy with one another over time, ultimately helping them to create healthier relationships going forward.

What Are The Different Attachment Styles In Relationships?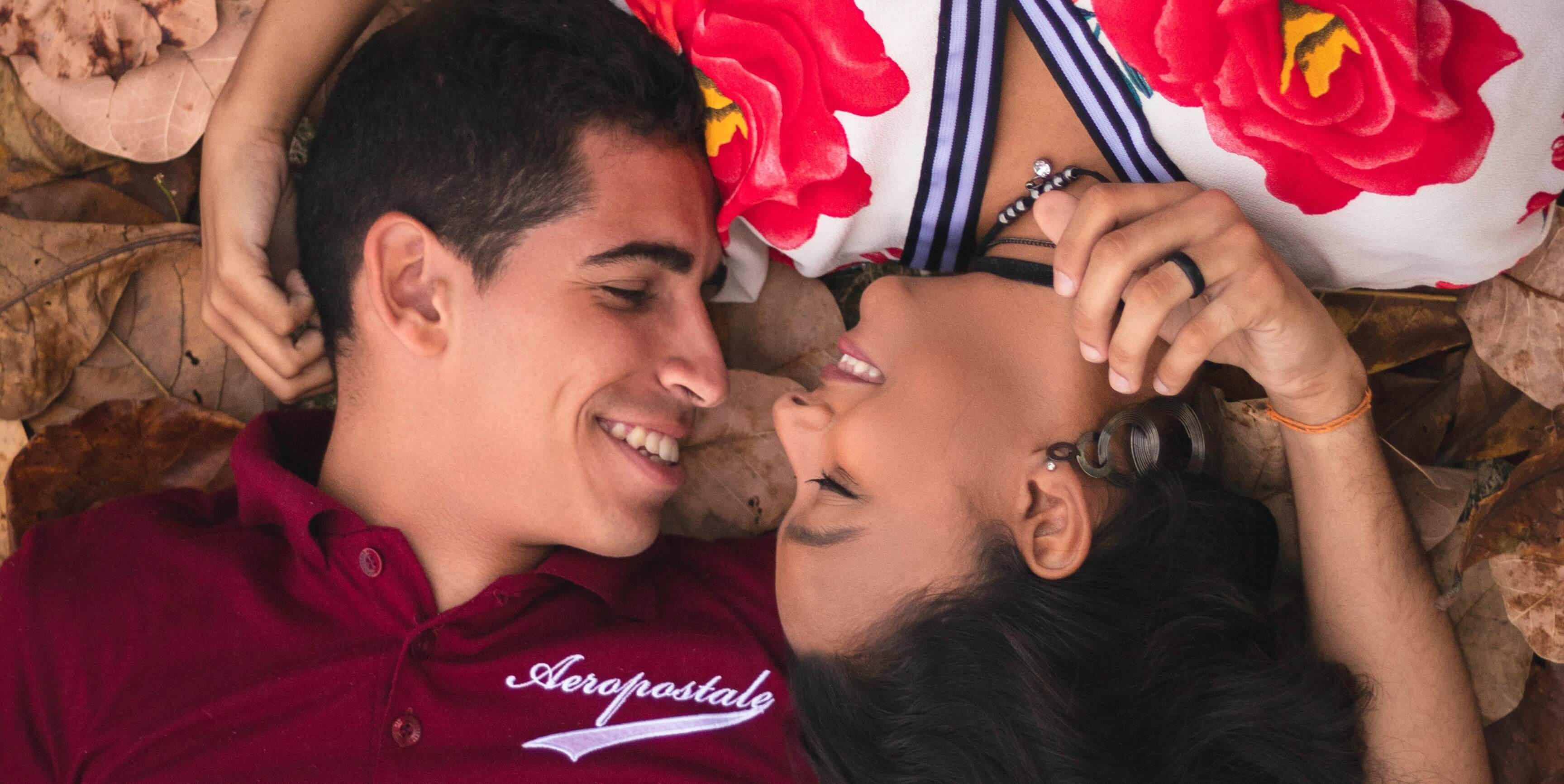 Attachment styles are patterns of behavior that people develop in their relationships with others, typically early in life. There are four main attachment styles: secure, anxious-preoccupied, dismissive-avoidant, and fearful-avoidant.
Secure
The secure attachment style is characterized by a sense of trust and closeness in relationships. People with this attachment style tend to be comfortable depending on others, and they are able to reach out for support when needed. They also tend to be good listeners, empathetic, and warm towards others.
Anxious-Preoccupied
The anxious-preoccupied attachment style is characterized by a need for excessive reassurance and approval from others. People with this attachment style often feel insecure in their relationships, fearing abandonment or rejection by their partners. They may also be overly dependent on their partners, seeking constant validation and attention from them.
Dismissive-Avoidant
The dismissive-avoidant attachment style is marked by an unwillingness to get close to others or form intimate attachments. People with this attachment style may appear cold or distant to others, preferring to maintain a sense of independence and autonomy in their relationships. They may also struggle with feelings of loneliness or isolation as a result of their distancing behaviors.
Fearful-Avoidant
Finally, the fearful-avoidant attachment style is marked by a deep fear of both intimacy and rejection. People with this attachment style often find it difficult to trust others or open up emotionally in relationships, due to a fear of being hurt or let down by those around them. As a result, they may struggle with maintaining close connections with other people and developing satisfying romantic partnerships over time.

How Can EFT Help Your Relationship?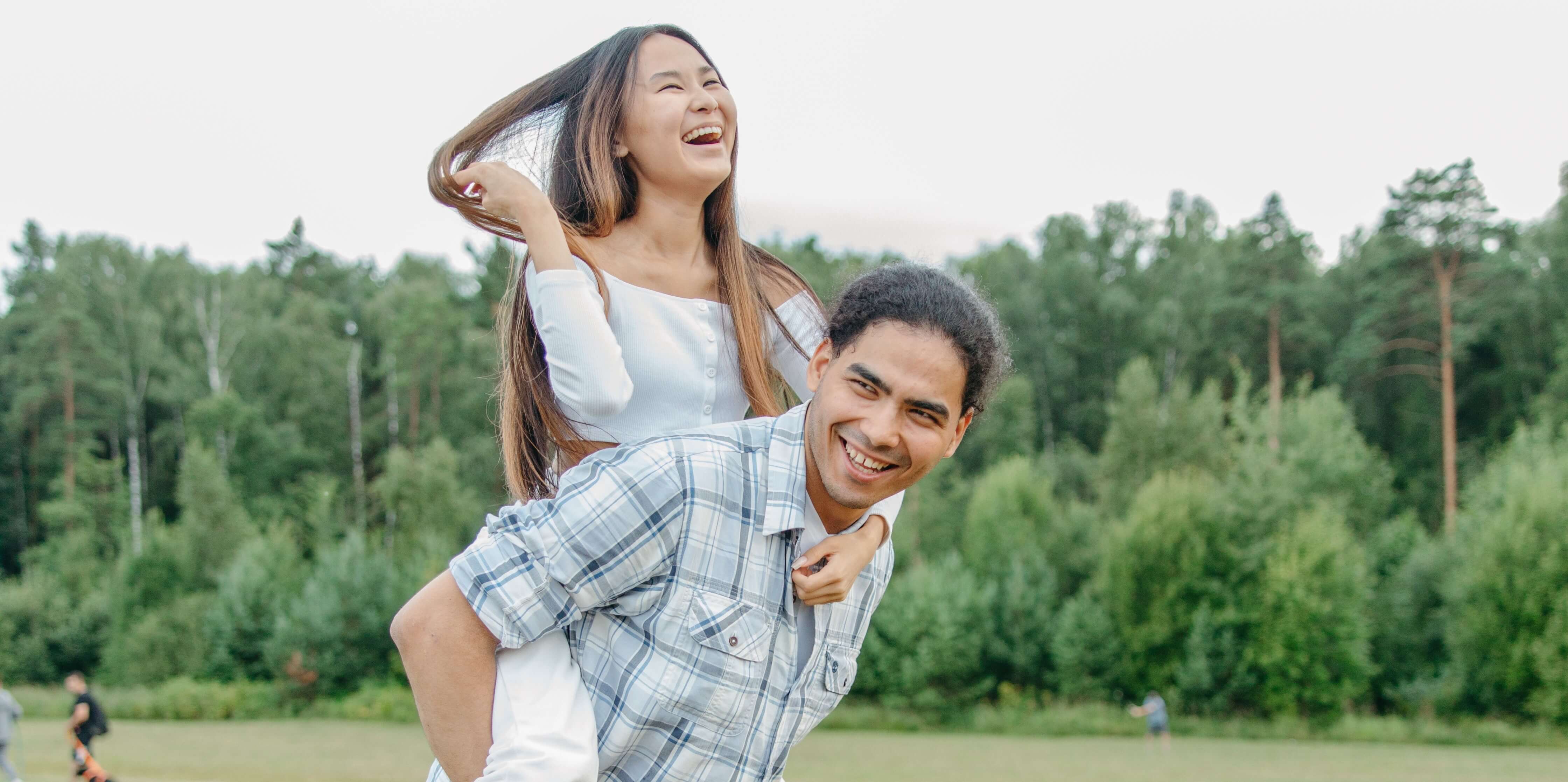 Being in a romantic relationship involves navigating a plethora of challenging emotions and dynamics, and it can be easy for conflicts to arise. Fortunately, EFT has been shown to have a positive impact on relationships.
Effective Communication
First, EFT tapping can help strengthen your relationship by enabling you and your partner to communicate more effectively. This is because EFT provides a safe space for you to explore your emotions and share your thoughts and feelings honestly and openly with one another. As you tap through your negative feelings and difficult experiences together, you can gain a deeper understanding of each other's needs and motivations, which can help bring you closer together.
Address Issues At Their Root
Second, by tapping through any conflicts or misunderstandings that arise within your relationship, you can address these issues at their root causes in a productive manner. Rather than allowing troubling emotions to build up over time, EFT allows you to acknowledge these negative feelings as they come up and work through them in the moment. This enables you both to resolve difficult situations before they have a chance to fester or escalate into something more serious.
Improve Mental Health
It can be difficult to confront our emotions and the ways they impact us, but doing so can have a profoundly positive impact on our mental health. That's where EFT comes in. EFT focuses on identifying and understanding emotions, and how they relate to our thoughts and behaviors. Through empathy and support, an EFT therapist can guide clients in developing healthier coping mechanisms and improving communication in relationships. This can reduce feelings of stress and anxiety, as well as lead to increased satisfaction in personal connections. It may not always be easy, but embracing your emotions with the help of an EFT therapist can have countless benefits for your mental well-being.
Build Emotional Closeness
Finally, EFT also helps strengthen relationships by promoting greater emotional closeness between partners. By giving each other the space and support needed to process their emotions, couples are able to build trust and intimacy that goes beyond simple physical attraction or shared activities. Overall, EFT tapping offers a powerful tool for strengthening relationships on many different levels, helping partners grow closer together over time as they navigate the challenges of life together as a team.

What Should You Expect From An EFT Session With A Therapist?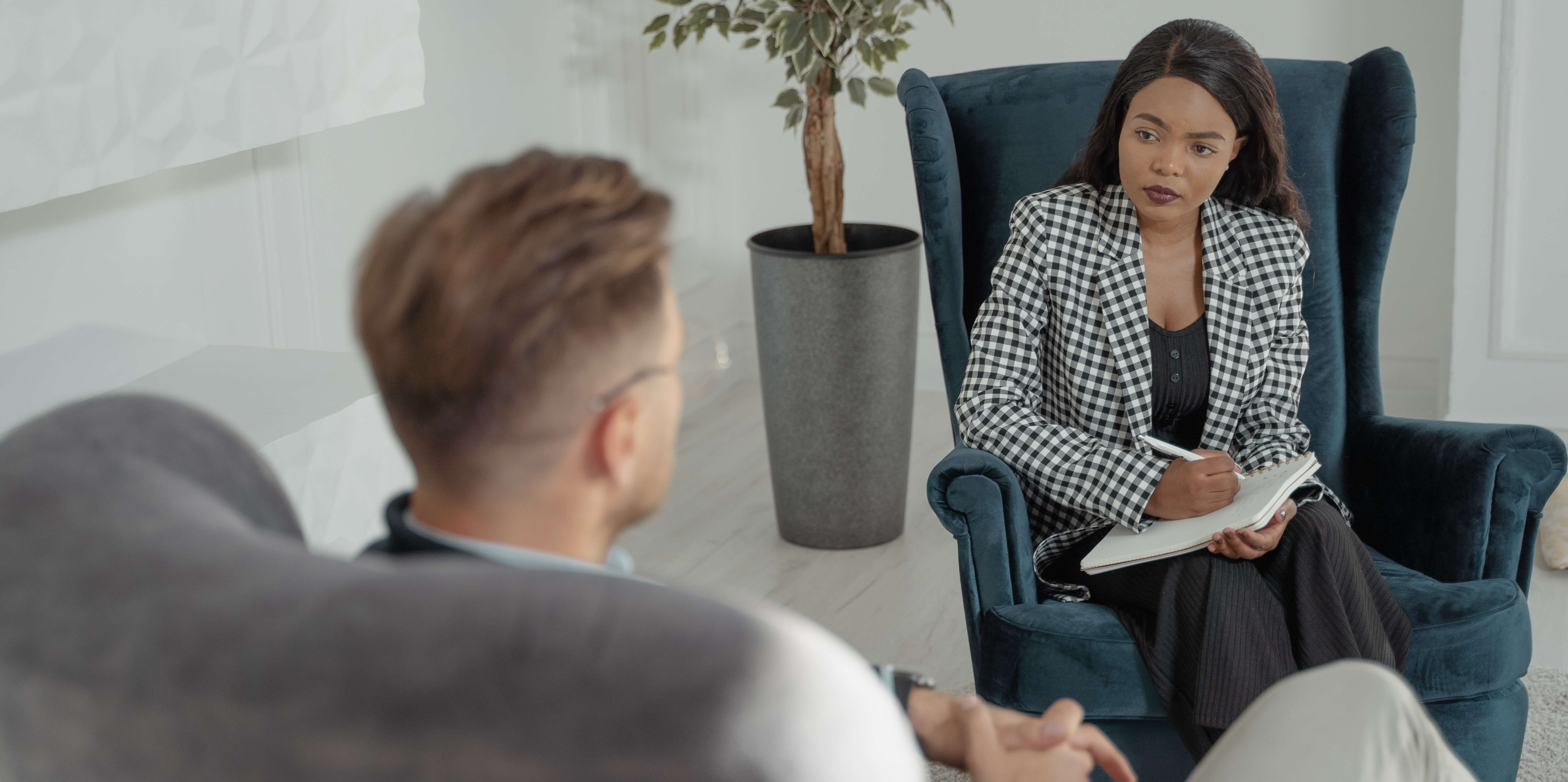 An emotionally-focused therapy session with a couples therapist can be an incredibly powerful human experience, as it offers an opportunity for both partners to explore and work through their emotions together in a supportive and safe environment. During these sessions, you should expect to be able to open up about your struggles and challenges in your relationship, as well as receive guidance and support from your therapist.
You should also expect to learn effective and productive communication skills and techniques that will help you better navigate the emotional landscape of your relationship. Through various exercises, role-plays, and discussions, you will gain insight into your own feelings and those of your partner, which will allow you to identify the underlying sources of conflict in your relationship. Furthermore, you can expect that your therapist will provide practical strategies for improving intimacy and deeper connection in your relationship.
Overall, an emotionally-focused therapy session is a powerful tool for restoring harmony in romantic relationships that have become strained or dysfunctional due to unresolved emotional issues. If you are looking for support in navigating the ups and downs of your romantic partnership, then an emotionally-focused therapy session with a skilled couples therapist could be the right choice for you.

How Can I Find The Right EFT Couples Therapist For My Relationship?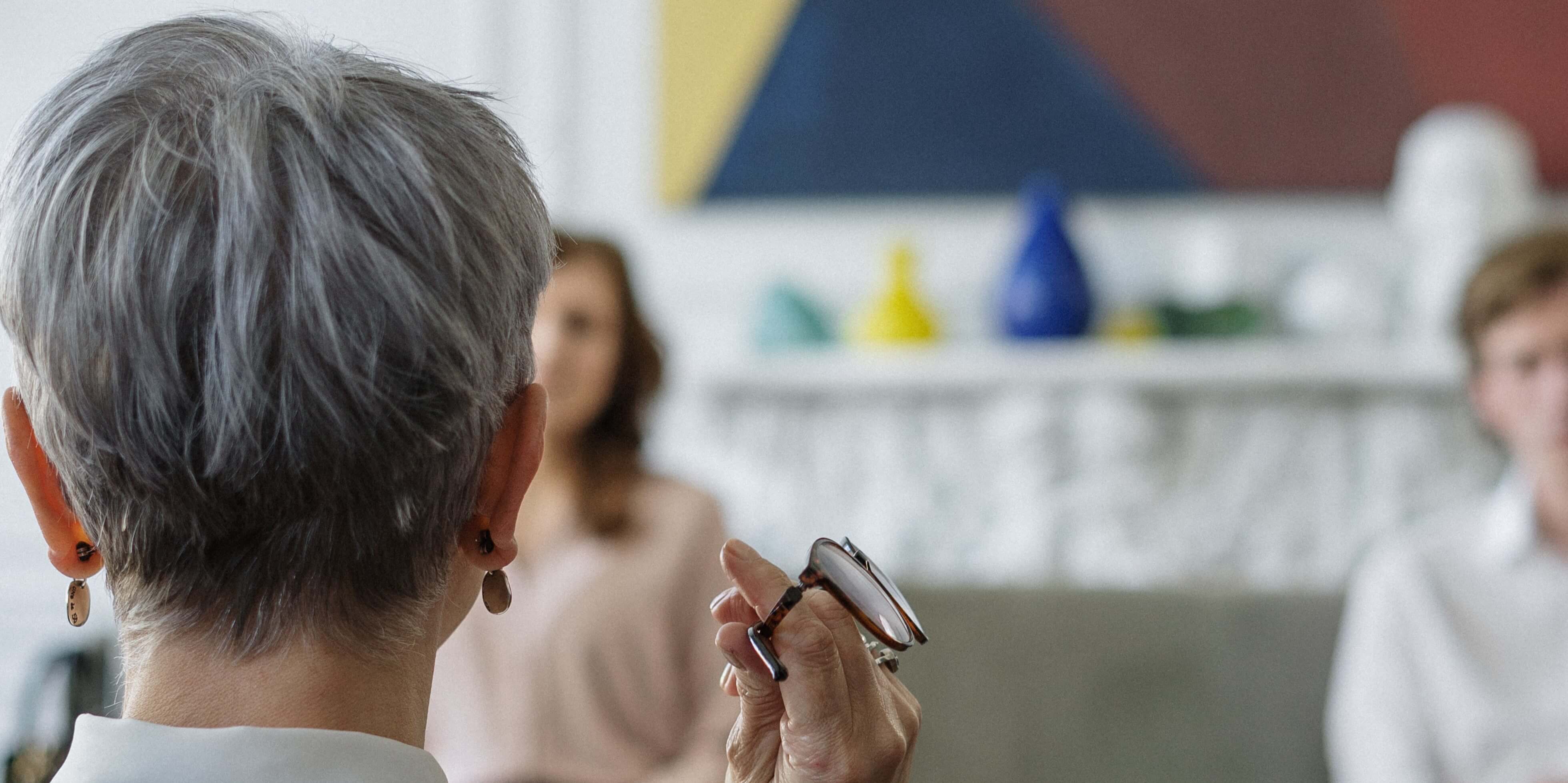 There are a number of factors that you should consider when looking for an EFT couples therapist to help you improve your relationship. First, it is important to find someone who has the proper training and experience in helping couples build healthy relationships and overcome issues like communication breakdowns, trust issues, and conflict resolution.
Next, you should look for a therapist who is compassionate and understanding, and who can provide a supportive and non-judgmental environment where you feel comfortable sharing your thoughts and feelings. Ideally, your therapist should be someone who has prior experience working with couples going through similar struggles as you, so they can better understand the specific challenges that you are facing.
Finally, it is important to find a therapist who has a style that aligns well with your own needs and preferences when it comes to how you want to work through your relationship issues. Some couples prefer a more direct approach while others may benefit from more gentle guidance or creative exercises designed to help them re-examine their perspectives on certain issues.
Ultimately, finding the right EFT couples therapist requires doing some research in order to identify potential candidates who meet all of these criteria. You may need to schedule several initial consultations before finding the right fit for your unique situation. But with time and patience, and with a strong therapeutic relationship, you can work with your EFT therapist to strengthen your relationship and overcome any challenges that may be holding it back from reaching its full potential.

Where Can I Find Qualified EFT Couples Therapists?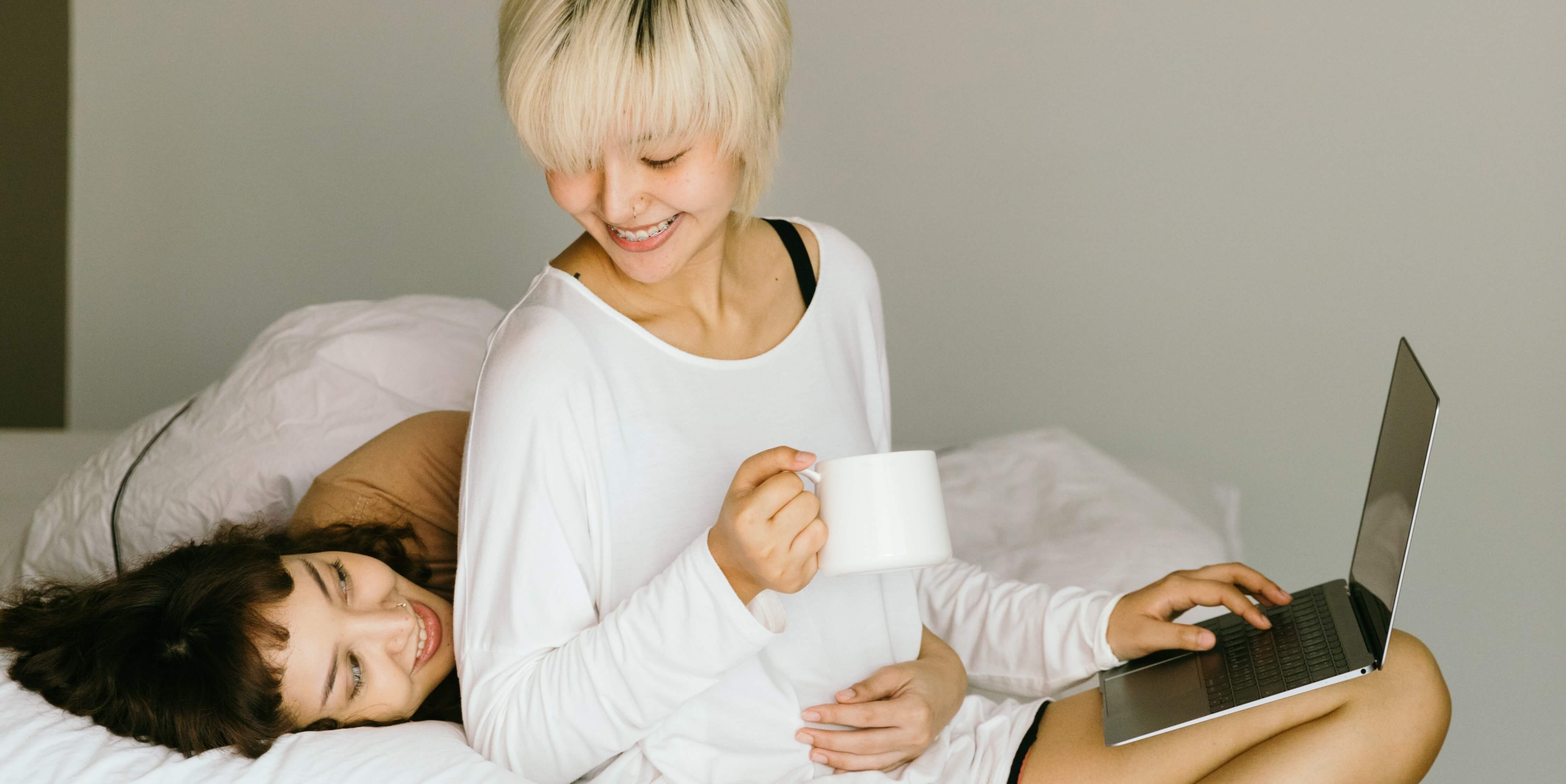 One option for finding a qualified EFT licensed mental health counselor is to search online therapist directories and professional organizations. Here are my top 3 recommendations for each:
Therapist Directories
Professional Organizations
AASECT - American Association of Sexuality Educators, Counselors, and Therapists

SSTAR - Society for Sex Therapy & Research

AAMFT - American Association for Marriage and Family Therapy
Another option is to ask for recommendations from friends or family who have gone through couples therapy themselves. They may be able to recommend specific therapists or treatment centers in your area that have a good reputation for providing high-quality care using EFT approaches.
Ultimately, the best way to find a qualified EFT couples therapist is to do your own research and carefully evaluate any potential candidates based on their education, training, and experience with this particular approach to couples therapy. This takes some time and effort upfront, but it will ensure that you end up with a therapist who can help you achieve real results in your relationship and move toward healing, growth, and long-term happiness as a couple.

How Can You Continue To Work On Your Relationship Outside Of EFT Sessions?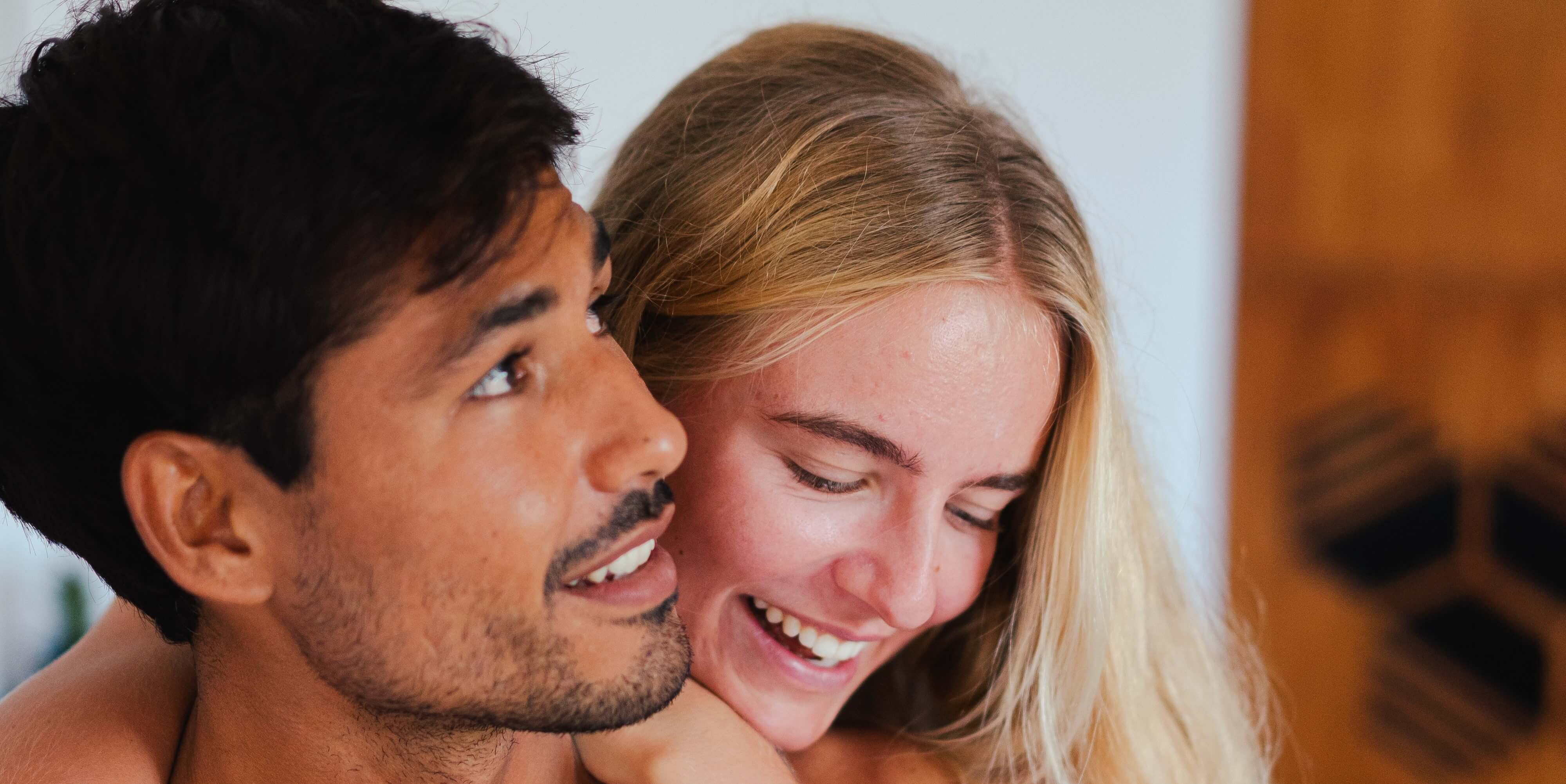 One of the most effective ways to continue working on your relationship outside of EFT sessions is to set aside time each day for intentional connection and communication. This could involve taking a walk together, sharing a meal, or simply sitting down for some quality one-on-one time. As you make this a regular part of your routine, it can help strengthen the bond between you and deepen your understanding of each other's needs and desires.
Another important thing to focus on when working on your relationship outside of EFT sessions is self-care. This may look different for each individual partner but could include anything from getting enough exercise and sleep to practicing mindfulness and meditation techniques. By prioritizing your own well-being, you will be better able to support and care for your partner in a healthy and balanced way.
In addition to these specific strategies, it is also important to constantly be aware of the dynamics within your relationship and how they may be impacting both you and your partner. Paying attention to things like unspoken expectations or unexamined hurt feelings can help you stay attuned to any issues that may arise over time and work towards healing them before they become bigger problems. Overall, by staying mindful and committed in your efforts, you can continue to grow closer as a couple long after your EFT sessions have ended.
It is important to remember that relationships are always evolving, so there will inevitably be times when you hit roadblocks or experience challenges along the way. By staying focused on your shared goals for the relationship and committing to continuous growth and self-improvement, you can work through these issues together in a supportive and constructive manner.
Ultimately, the key to long-term success in healthy relationships is the ability to put in the hard work required to cultivate a deep sense of understanding, trust, and intimacy between partners. With some effort, dedication, and open communication, you can continue building on the strong foundation that you have already established in your relationship through EFT couples therapy sessions.

Conclusion
If you're struggling in your relationship, you're not alone. Many couples face challenges that can make it difficult to feel close and connected to each other. Emotionally-focused therapy (EFT) is a type of couples therapy specifically designed to help couples improve their relationship by increasing emotional intimacy and connection. EFT has been shown to be an effective treatment for relationship problems, with research showing that 70-75% of couples who undergo EFT report significant improvements in their relationship. If you're looking for a way to improve communication and intimacy in your relationship, EFT may be right for you.

Con Carino Therapy - Couples Therapy Seattle, WA
The licensed marriage and family therapists at Con Carino Therapy (couples therapy private practice in Seattle, WA) have a special focus on working with couples that feel their relationships lack trust and intimacy.
If you want to build a stronger foundation of trust and intimacy, we're committed to helping you make that a reality. We will meet you where you are with compassion, kindness, and curiosity, and we will also present perspectives that will challenge you and stretch you. This is an opportunity for growth, and we'd love to be part of your journey!
Final Note
Our marriage counselors and marriage and family therapist associate (LMFTA) in Washington state also offer couples counseling services, online therapy, individual therapy, family therapy, and group therapy to young adults and adult individuals. We look forward to hearing from you soon.